Celebrating Claude's 10th Birthday & Health With Ollie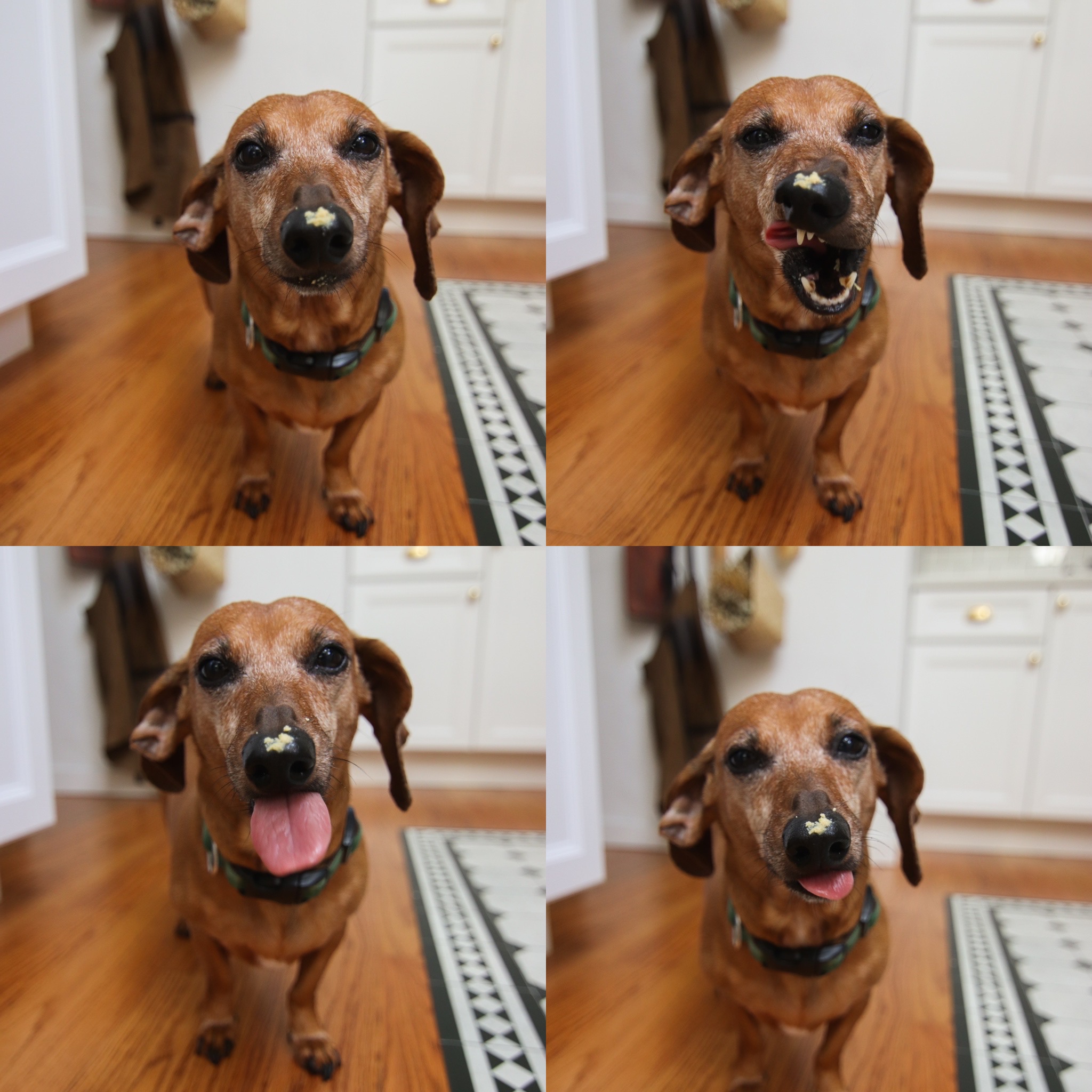 Can you believe Claude is turning TEN this month? I am not sure how the time just got away from me, but I look at her cute weenie face and I see grey hairs now, and it reminds me of all of the years she has spent with us. She is a part of our family, truly our first born, and I can remember the night Matt and I picked her up in Miami like it was yesterday. She gave us a taste of what it could feel like to be parents together, and we used to walk her on Lincoln Road, chatting and being young and in love. She was there through both of my pregnancies, cuddling my bump, and now she loves our kids (and maybe hates them sometimes too, haha). But she is the 5th member of this household, and we do whatever we can to make sure "Queen ween" as we call her gets all of her weenie needs met.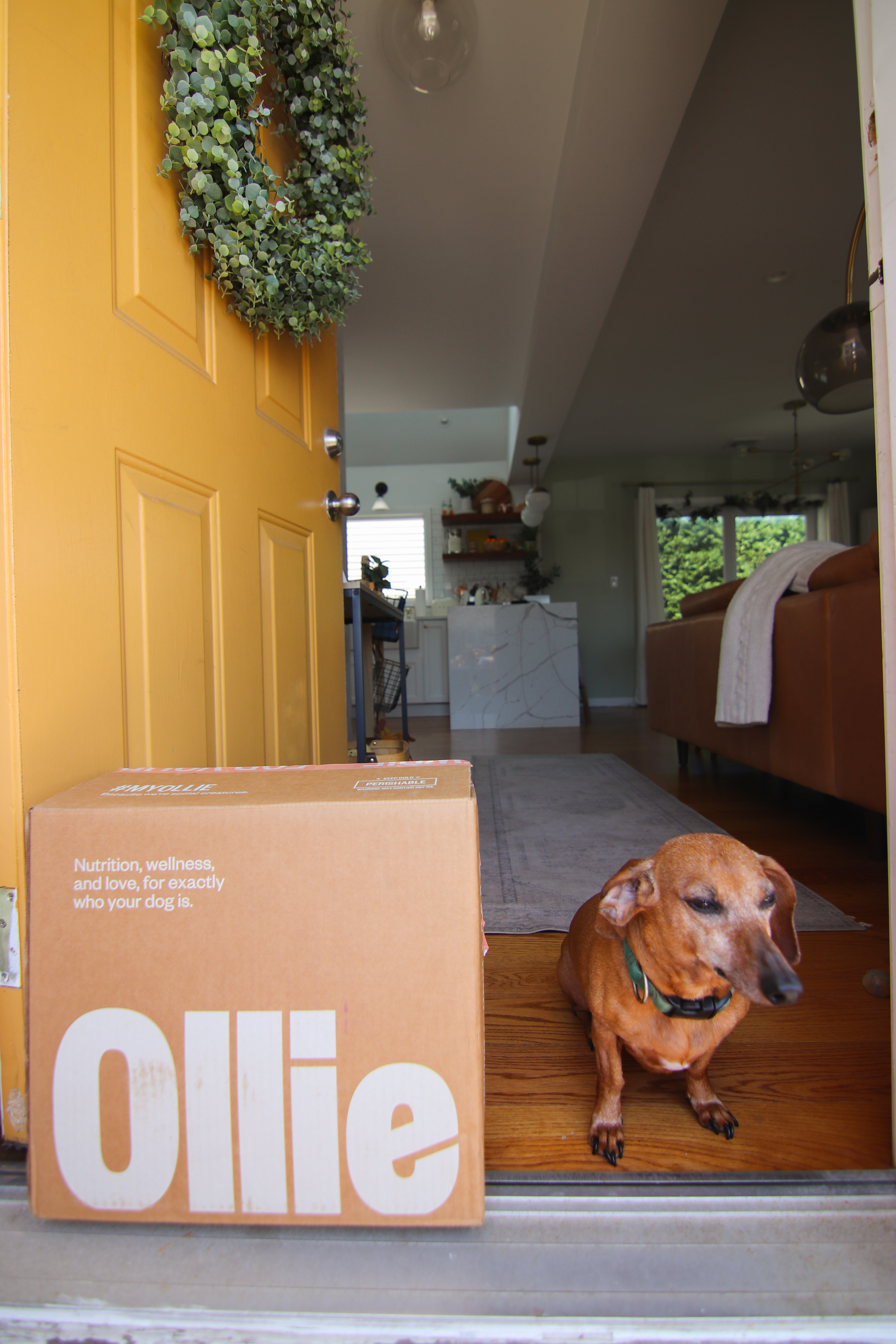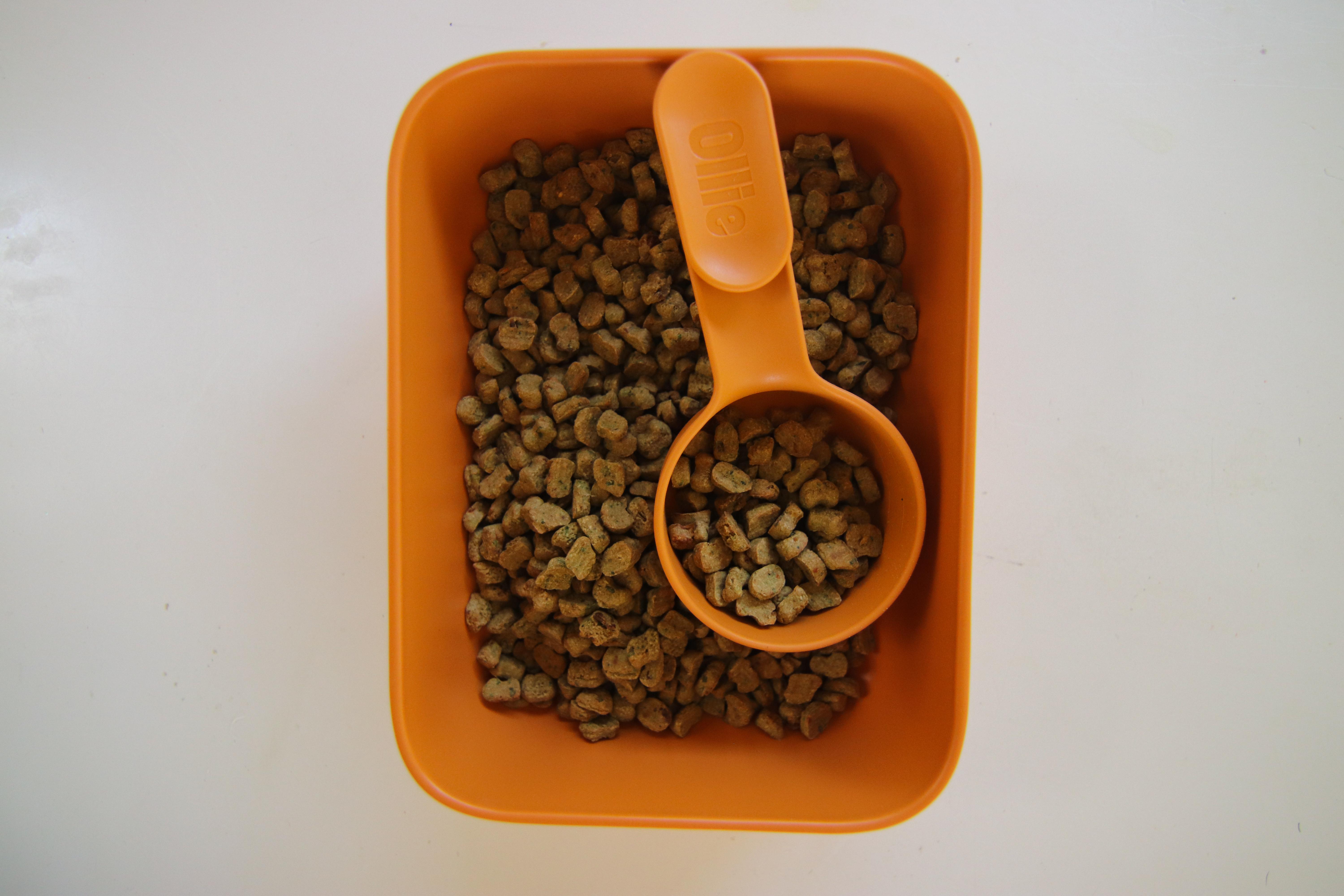 One thing I've really focused on as she has aged is making sure that we are feeding her high quality food, and we have absolutely loved Ollie. They offer fresh and baked meal options, made to mix and match. Each recipe is created under the guidance of a vet nutritionist, and the baked food (which we prefer) is gently cooked at a low temperature to preserve nutrients and maximize the benefits that Claude receives. I also love that it is delivered right to our front door on a schedule that works with our busy and random working hours, plus the shipping is free!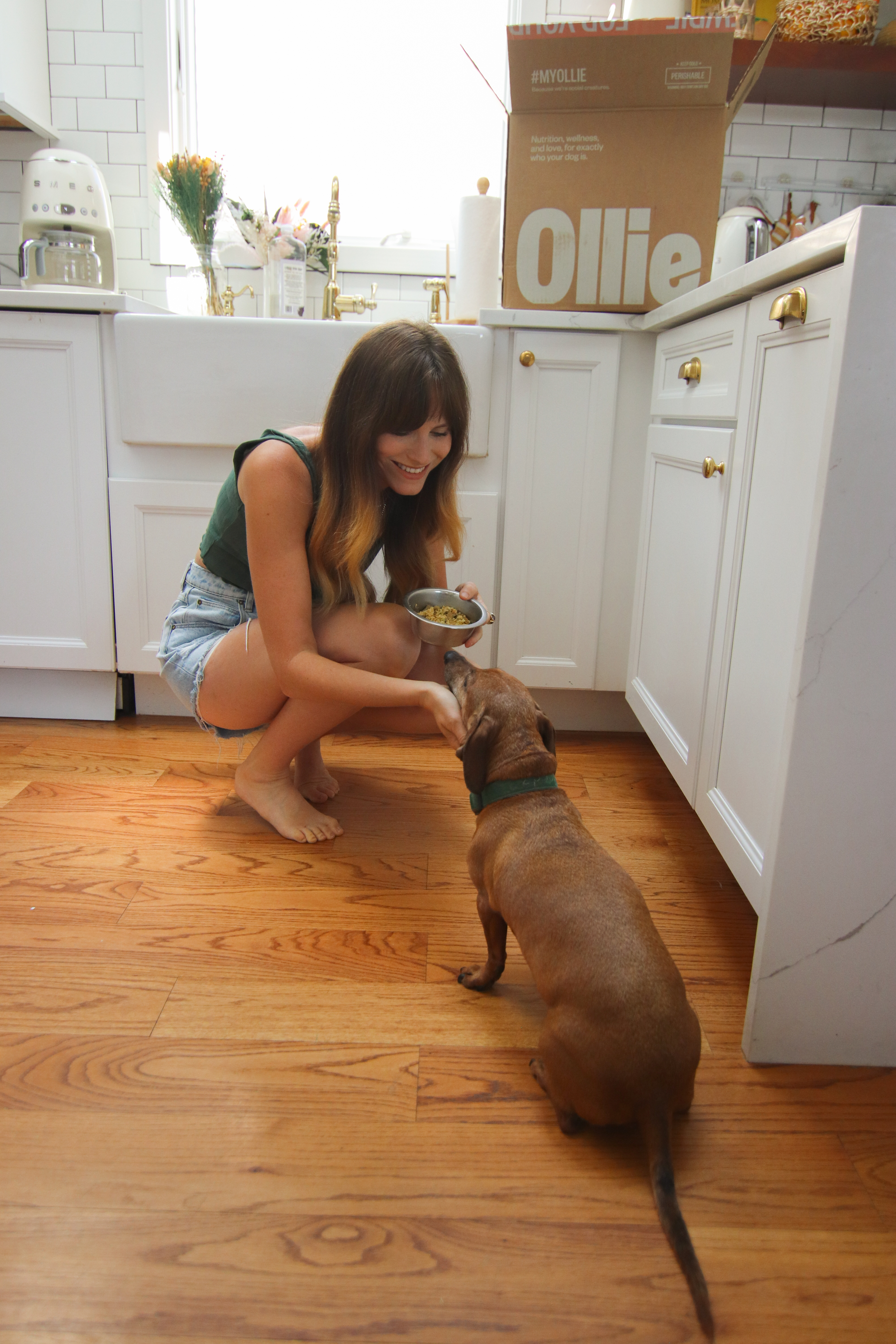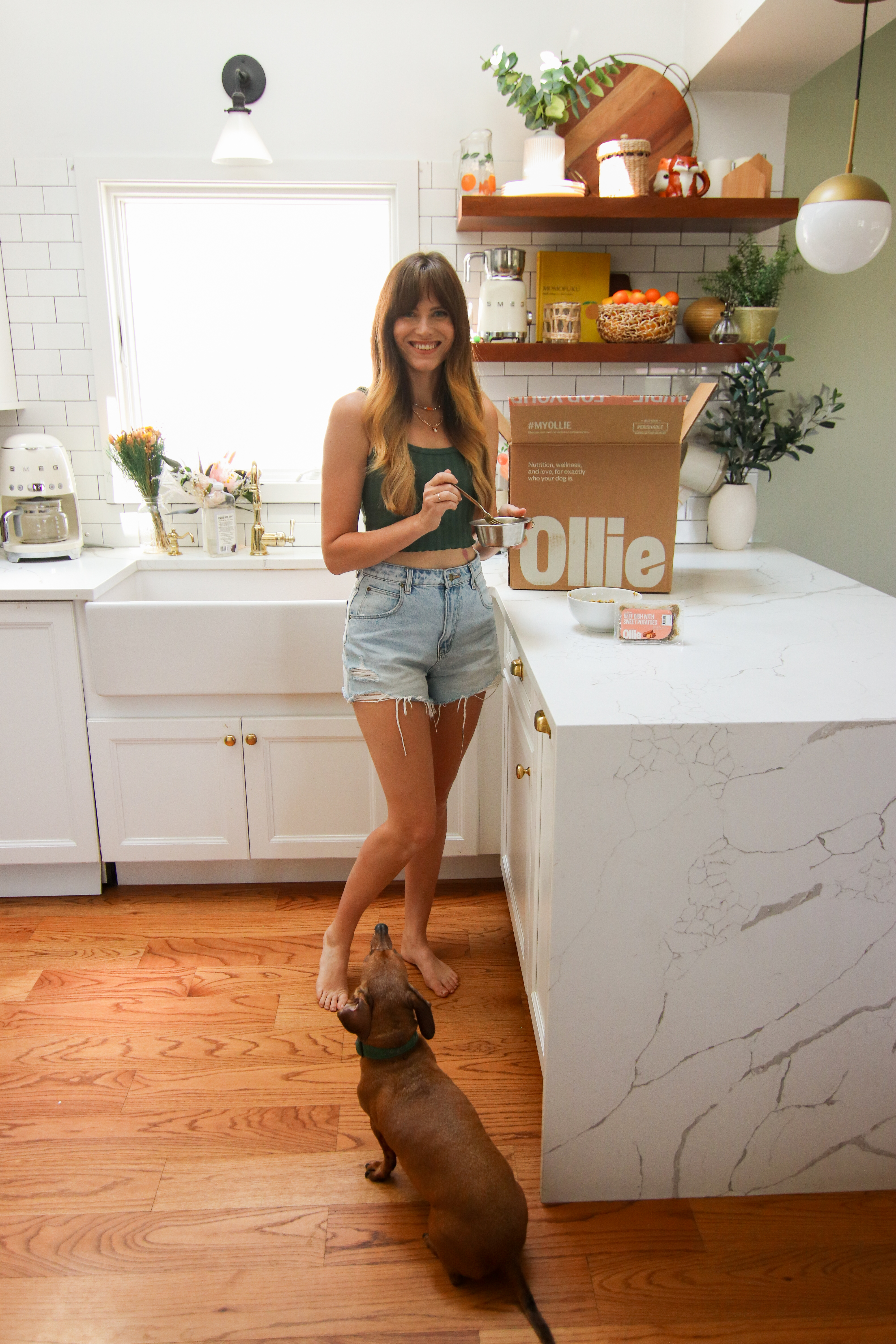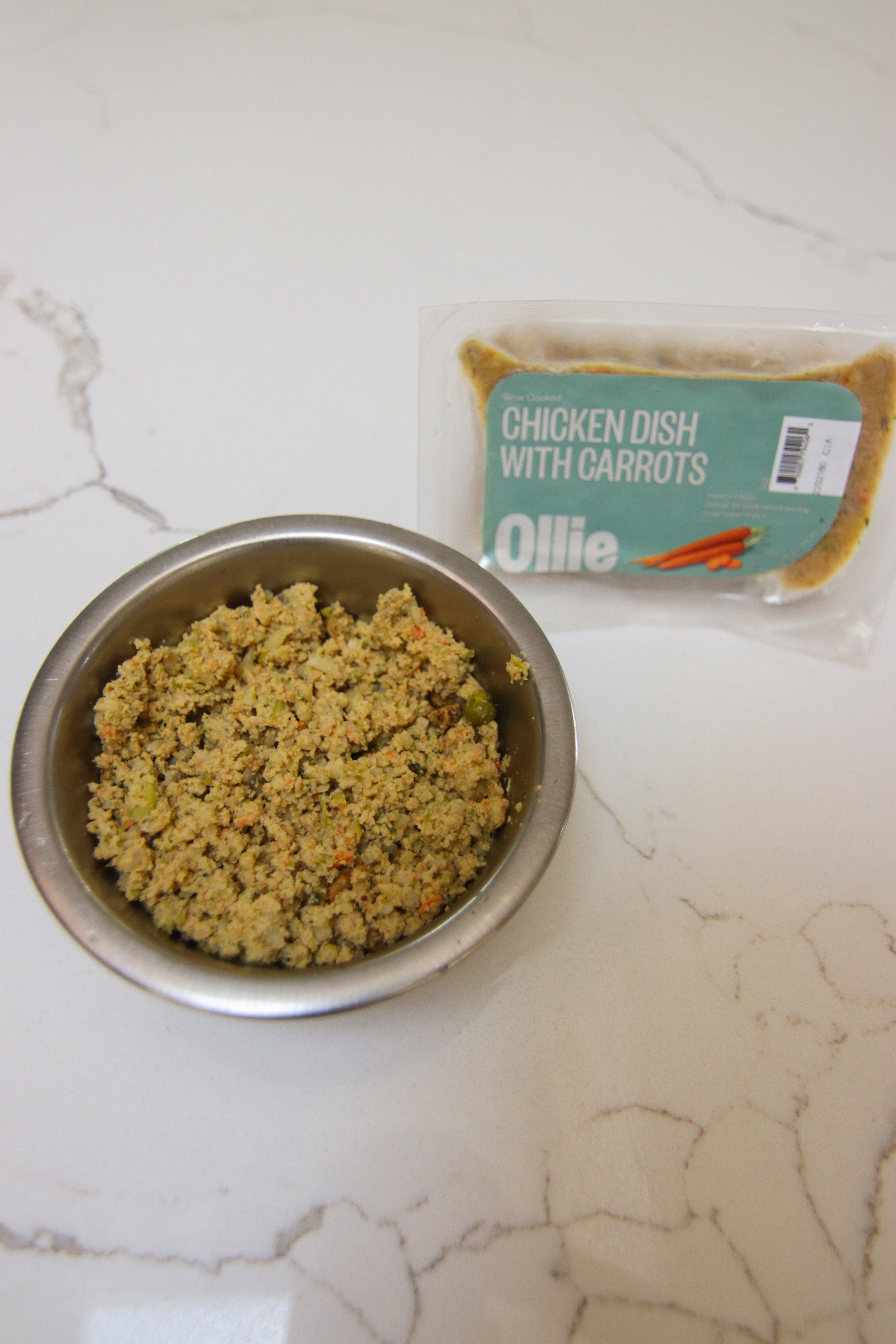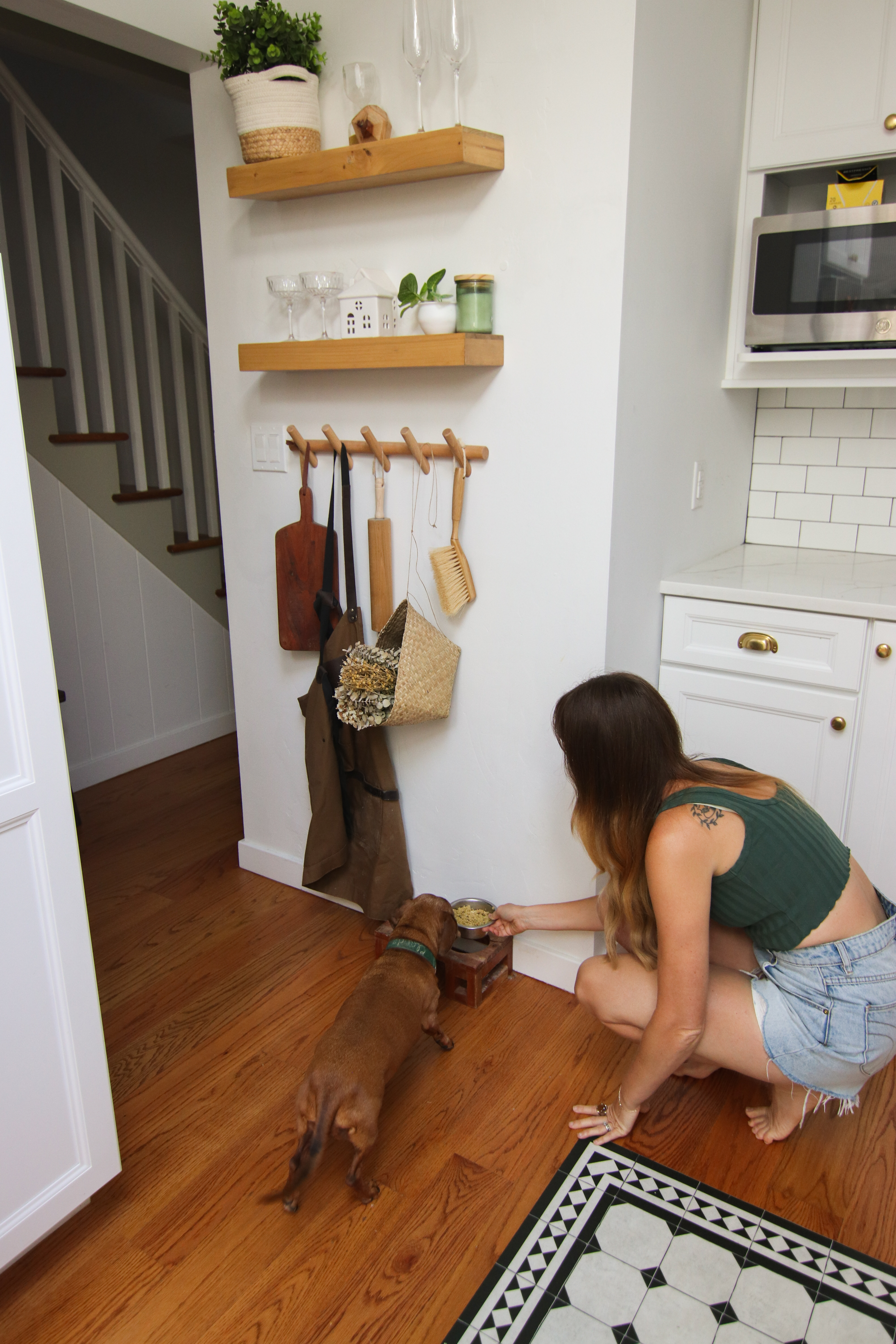 Let's take a closer look at what Queen ween is eating to stay so young and spry! Ollie offers two kinds of gently baked recipes – a beef a sweet potato, and a chicken and carrot recipe. The Beef and sweet potato has hearty beef and sweet potato, plus nutrient-rich liver and oats that Claude eats before I even blink. The Chicken and carrot recipe is made of chicken, chickpeas, eggs, and veggies and is filled with antioxidants, protein and fiber. Sometimes I will mix in the freshly cooked recipe as a treat for her – they are made from the same ingredients I use to cook for my family, so she REALLY loves it. Here's a few photos of my cutie pup enjoying her Ollie food, and here's a few more for the Claude stans who always ask how she is doing!! She is doing great, and she doesn't show her age at all. haha!
If you are interested in trying Ollie, you can receive 50% off of your first box by clicking this link!
Thanks to Ollie for sponsoring this post, as always all opinions are my own!
---
!function(f,b,e,v,n,t,s)
if(f.fbq)return;n=f.fbq=function()n.callMethod?
n.callMethod.apply(n,arguments):n.queue.push(arguments);
if(!f._fbq)f._fbq=n;n.push=n;n.loaded=!0;n.version='2.0';
n.queue=[];t=b.createElement(e);t.async=!0;
t.src=v;s=b.getElementsByTagName(e)[0];
s.parentNode.insertBefore(t,s)(window, document,'script',
'https://connect.facebook.net/en_US/fbevents.js');
fbq('init', '2206044136387386');
fbq('track', 'PageView');