Do you want to add to your family and give back to the world at the same time? Maybe it's the right time to adopt a pet! Despite the coronavirus pandemic, many shelters in the Orange County area are still working to fulfill adoptions.
For those looking to adopt, a great place to start your search for a lovable new companion is at Oc Animal Care, where Corbin the dog is waiting patiently, or another local facility. If you aren't sure if you have time to take care of a pet year round, many shelters also offer opportunities to foster pets until they are placed.
Need some help in your search? Patch and Petfinder have you covered. We put together a list each week of all the pets recently put up for adoption in your area. If you're a dog person, you might like SEAL, a Pit Bull Terrier up for adoption. Or if cats are more your thing, there are several great cats available, too. Click on any listing for more information, or to start the adoption process.
Editor's note: This list was automatically generated using data compiled by Petfinder. Please report any errors or other feedback to [email protected]
Name: SEAL
Species: Dog
Location: Oc Animal Care, 1630 Victory Road, Tustin, CA
Age, Size, Sex, Breed: Young, Large, Male, Pit Bull Terrier
---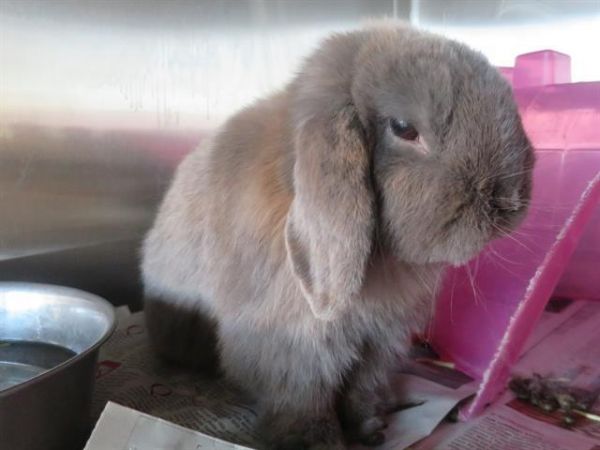 Name: SNUGGLES
Species: Rabbit
Location: Oc Animal Care, 1630 Victory Road, Tustin, CA
Age, Size, Sex, Breed: Young, Medium, Male, Bunny Rabbit Mini Lop Mix
---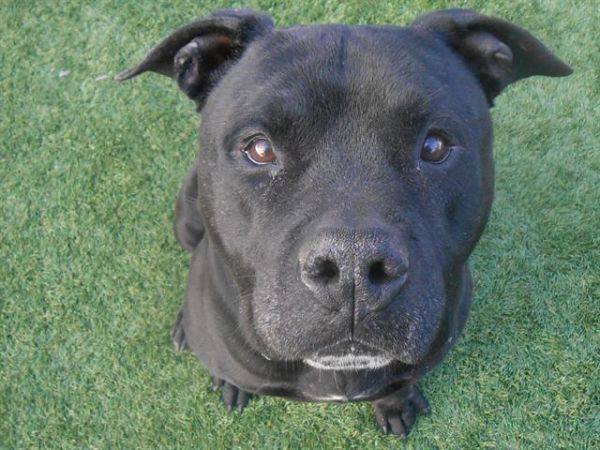 Name: CORBIN
Species: Dog
Location: Oc Animal Care, 1630 Victory Road, Tustin, CA
Age, Size, Sex, Breed: Adult, Large, Male, Pit Bull Terrier
---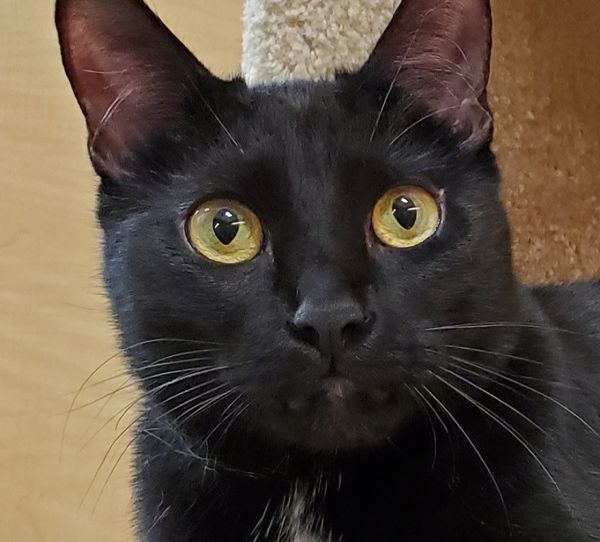 Name: Raven
Species: Cat
Location: Oc Arc Orange County Animal Rescue Coalition, P.O. Box 19393, Irvine, CA
Age, Size, Sex, Breed: Adult, Large, Male, Domestic Short Hair
Good With: Kids, dogs and cats
Description: "Raven is an outgoing and energetic young cat. He is about 2.5 years old and was actually adopted from our…" Learn more
---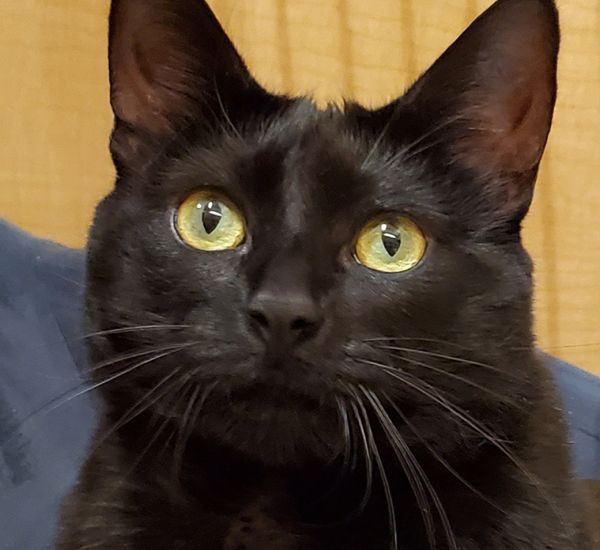 Name: Jill
Species: Cat
Location: Oc Arc Orange County Animal Rescue Coalition, P.O. Box 19393, Irvine, CA
Age, Size, Sex, Breed: Adult, Medium, Female, Domestic Short Hair
Good With: Kids, dogs and cats
Description: "Jill is a sweet and laid-back girl. She is about 2.5 years old and was actually adopted from our organization…" Learn more
---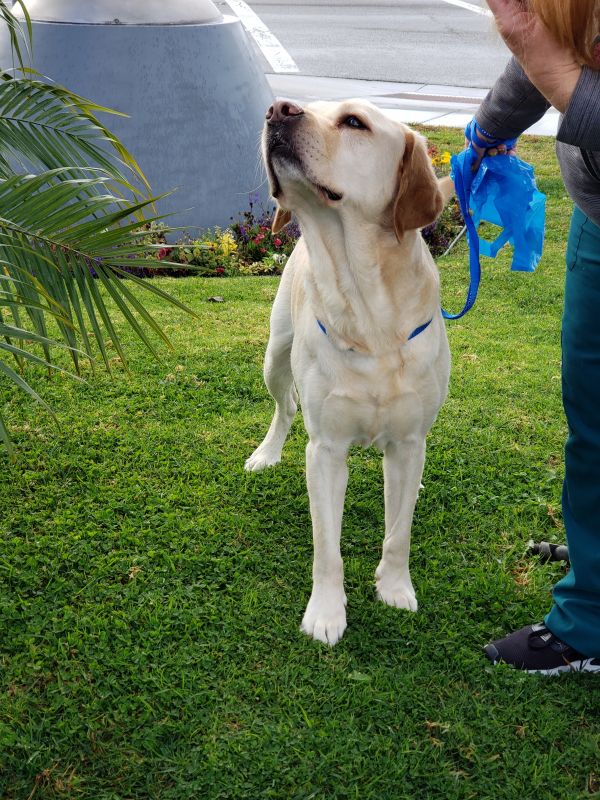 Name: Terry (Purebred Lab)
Species: Dog
Location: The Fuzzy Pet Foundation, Irvine, CA
Age, Size, Sex, Breed: Adult, Large, Male, Labrador Retriever
Good With: Kids, dogs and cats
Description: "No phone calls, please. Adoption inquires can be made here: [email protected] Terry is four years old, and he was brought…" Learn more
---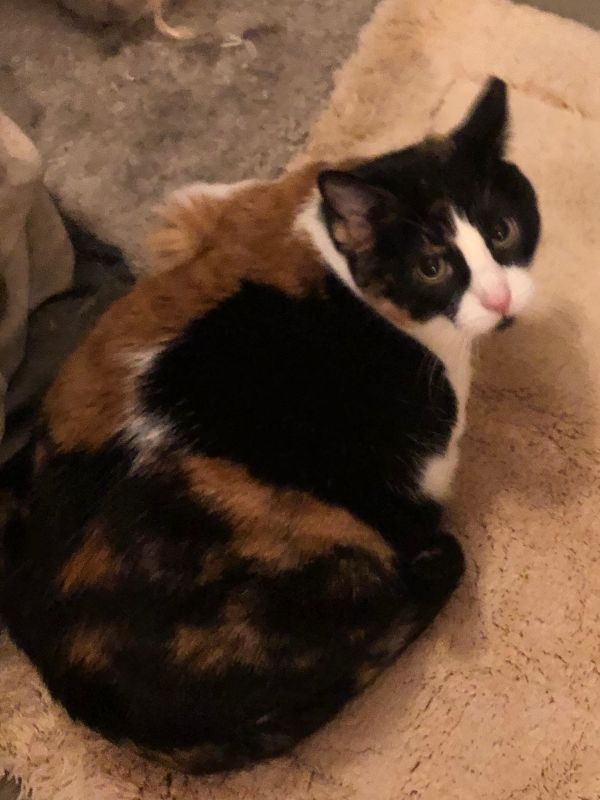 Name: Opal (La Habra/Whittier Petco)
Species: Cat
Location: Cats In Need, Santa Ana, CA
Age, Size, Sex, Breed: Adult, Large, Female, Calico
Description: "Opal is a 7-year-old beautiful Calico. She loves to be petted and is very sweet. Due to COVID-19 restrictions, Adoptions…" Learn more
---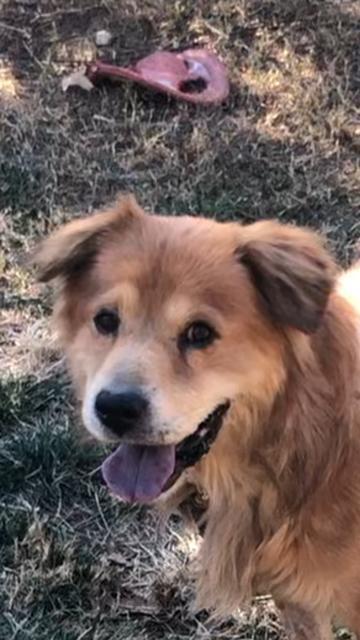 Name: Henry
Species: Dog
Location: Shamrock Rescue Foundation, Santa Ana, CA
Age, Size, Sex, Breed: Adult, Medium, Male, Chow Chow Golden Retriever Mix
Good With: Dogs
Description: "You can fill out an adoption application online on our official website.Henry was brought into the Riverside shelter system by…" Learn more
---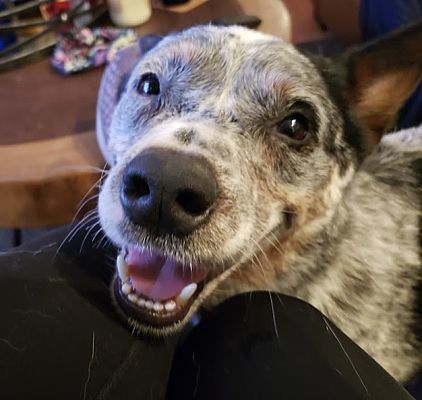 Name: Sayde & Oz
Species: Dog
Location: Pooch Match, Santa Ana, CA
Age, Size, Sex, Breed: Adult, Medium, Male, Australian Cattle Dog / Blue Heeler Cattle Dog Mix
Description: "Bonded Pair! Sayde and Oz are 5-6 years old and weigh 30-35 pounds each. Oz is the male, he is…" Learn more
---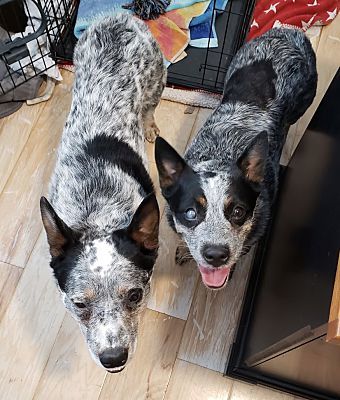 Name: Sayde & Oz
Species: Dog
Location: Pooch Match, Santa Ana, CA
Age, Size, Sex, Breed: Adult, Medium, Female, Cattle Dog Australian Cattle Dog / Blue Heeler Mix
Description: "Bonded Pair! Sayde and Oz are 5-6 years old and weigh 30-35 pounds each. Oz is the male, he is…" Learn more
---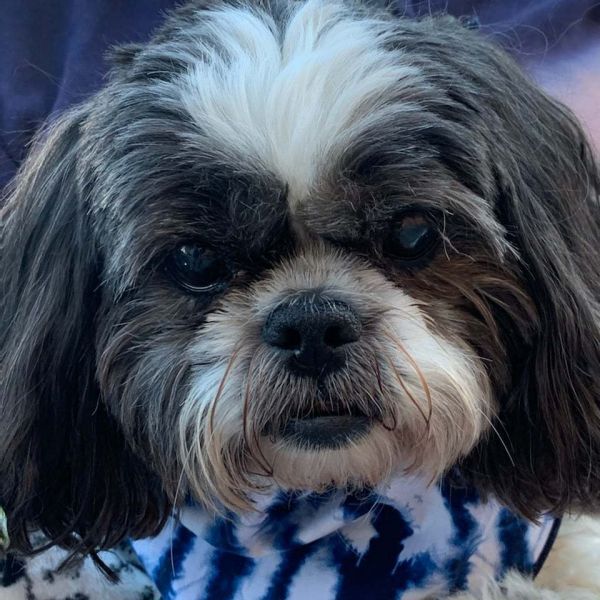 Name: Molly
Species: Dog
Location: Pooch Match, Santa Ana, CA
Age, Size, Sex, Breed: Senior, Small, Female, Shih Tzu
Good With: Kids and dogs
Description: "Molly is a gorgeous purebred shih tzu, 11 years old and weighs 10 pounds. She is blind, but gets around…" Learn more
---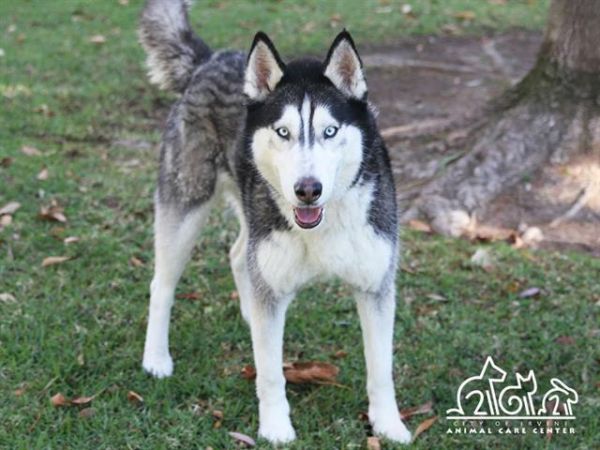 Name: NESTLE
Species: Dog
Location: Irvine Animal Care Center, 6443 Oak Canyon, Irvine, CA
Age, Size, Sex, Breed: Young, Large, Male, Siberian Husky Mixed Breed Mix
Description: "Nestle is looking for an active household with members over the age of 16. He will need an experienced handler…" Learn more
---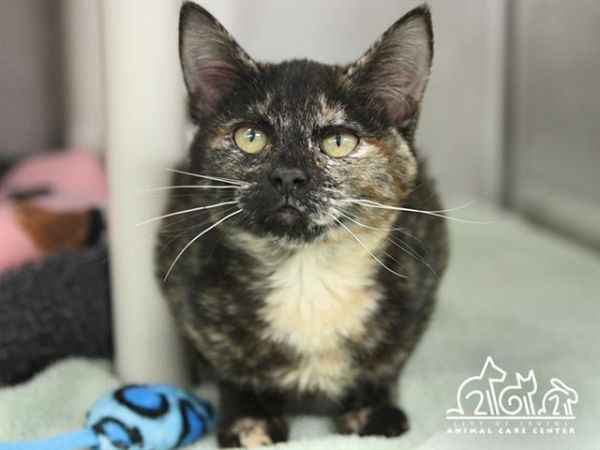 Name: ARYA
Species: Cat
Location: Irvine Animal Care Center, 6443 Oak Canyon, Irvine, CA
Age, Size, Sex, Breed: Young, Small, Female, Domestic Medium Hair
---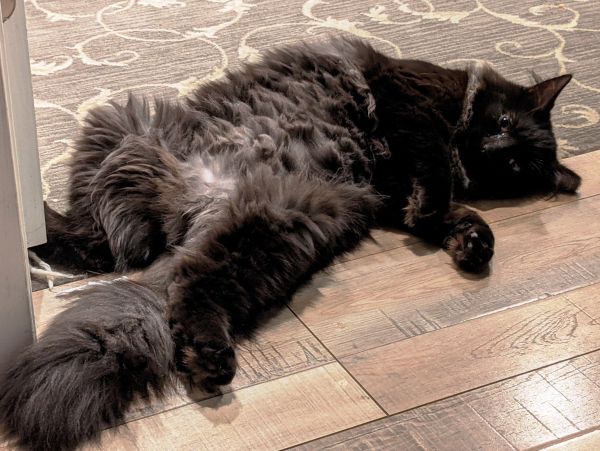 Name: Rica
Species: Cat
Location: Meoowzresq, Santa Ana, CA
Age, Size, Sex, Breed: Young, Medium, Female, Domestic Long Hair
Good With: Kids and cats
Description: "Rica MRQ#: F12-20-1 DOB: 6/25/20 SEX: Female BREED: Domestic long hair COLOR: Black and gray Rica was born on 6/25/20…." Learn more
---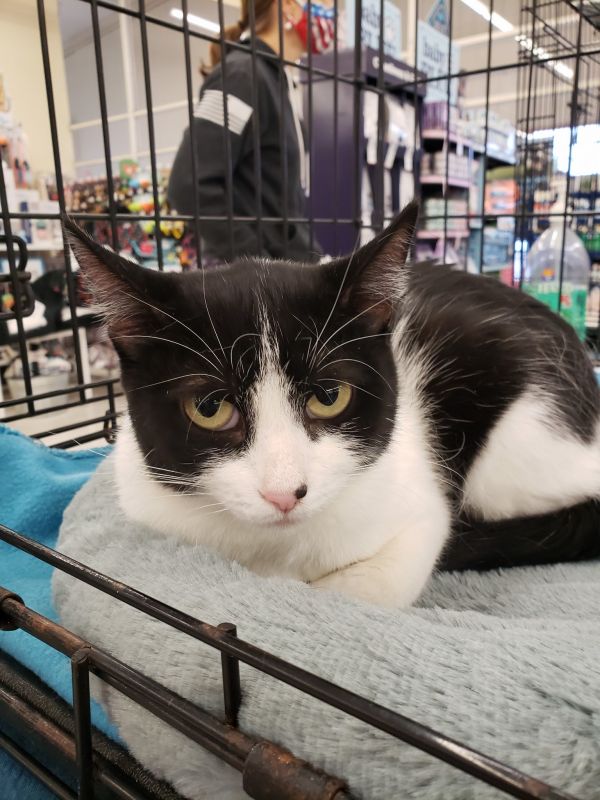 Name: Jersey Girl – Can we talk?
Species: Cat
Location: Ocsp Cat Rescue, 17870 Newhope St, Suite 104-138, Fountain Valley, CA
Age, Size, Sex, Breed: Adult, Medium, Female, Domestic Long Hair
Good With: Kids and cats
Description: "Hello, I am Jersey Girl (cause my foster mom thought I looked like one of the Jersey Cows from the…" Learn more
---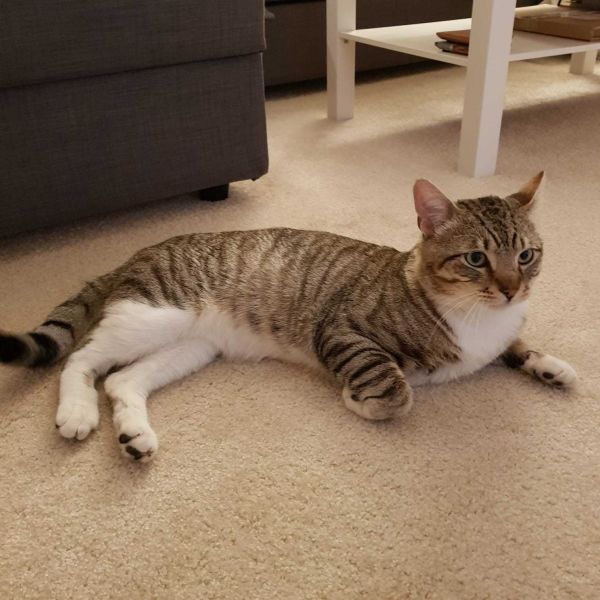 Name: Atlas- I like to follow you!
Species: Cat
Location: Ocsp Cat Rescue, 17870 Newhope St, Suite 104-138, Fountain Valley, CA
Age, Size, Sex, Breed: Adult, Medium, Male, Tabby
Good With: Kids and cats
Description: "Meet Atlas, a two-year old, sweet, FIV+ boy who loves to play with his toys and is especially treat motivated…." Learn more
---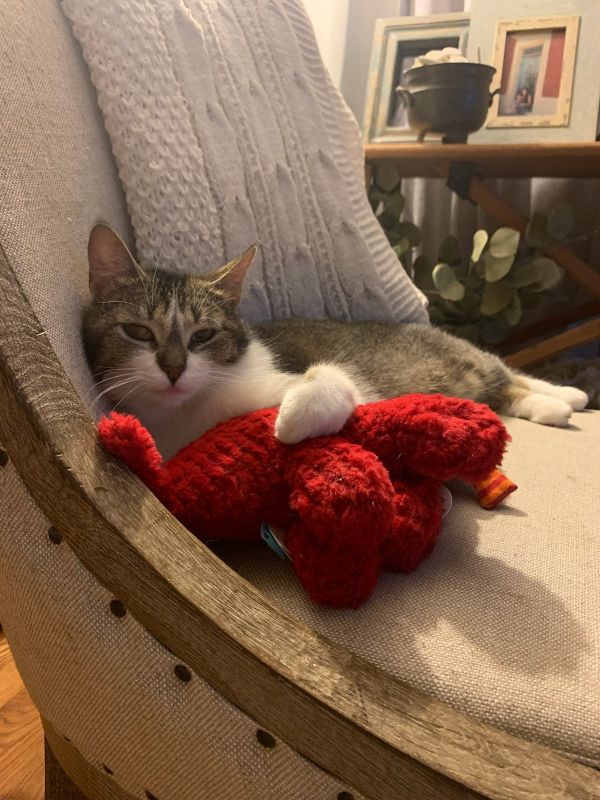 Name: Beatrix- I like dogs!!
Species: Cat
Location: Ocsp Cat Rescue, 17870 Newhope St, Suite 104-138, Fountain Valley, CA
Age, Size, Sex, Breed: Adult, Medium, Female, Domestic Short Hair Tabby Mix
Good With: Kids, dogs and cats
Description: "My name is Beatrix and I am sassy and bossy. I am also very sweet and like to snuggle on…" Learn more
---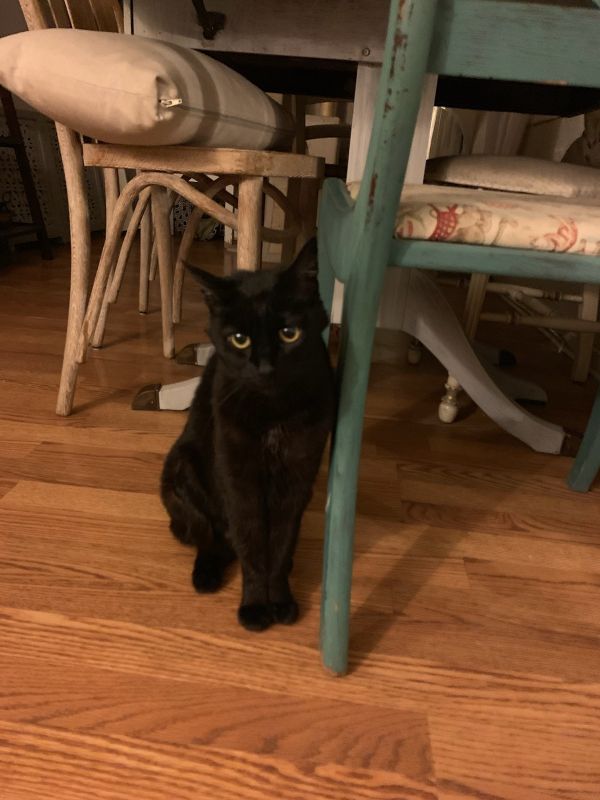 Name: Bridette- can I sleep with you?
Species: Cat
Location: Ocsp Cat Rescue, 17870 Newhope St, Suite 104-138, Fountain Valley, CA
Age, Size, Sex, Breed: Adult, Medium, Female, Domestic Short Hair
Good With: Kids, dogs and cats
Description: "My name is Bridette and I am sweet as pie. I have gorgeous shiny black fur, green eyes and my…" Learn more
---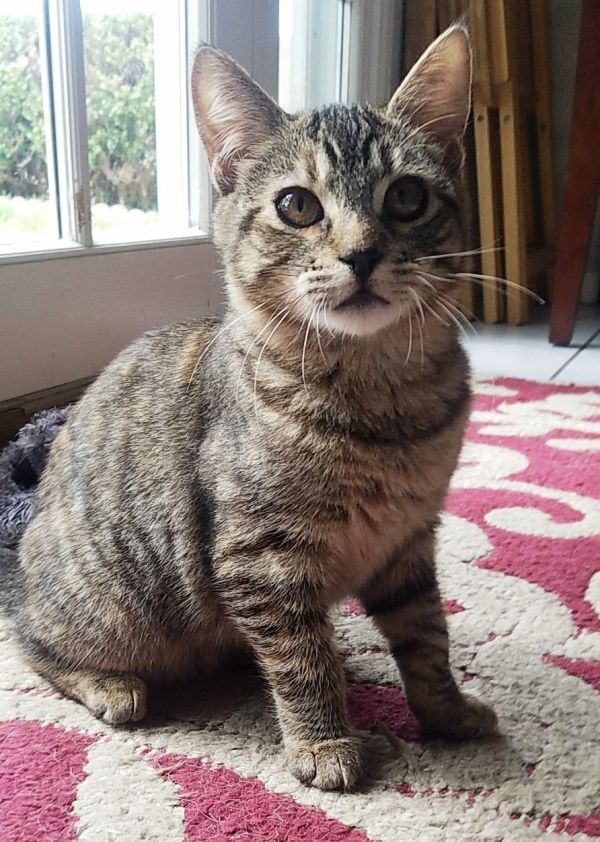 Name: Karen
Species: Cat
Location: Meoowzresq, 960 N. Tustin Ave #200, Orange, CA
Age, Size, Sex, Breed: Young, Medium, Female, Tabby Exotic Shorthair Mix
Good With: Kids, dogs and cats
Description: "Karen MRQ#: H12-20-2 DOB: 9/11/20 SEX: Female BREED: Shorthair COLOR: Grey Tabby Karen is a very playful kitten that loves…" Learn more
---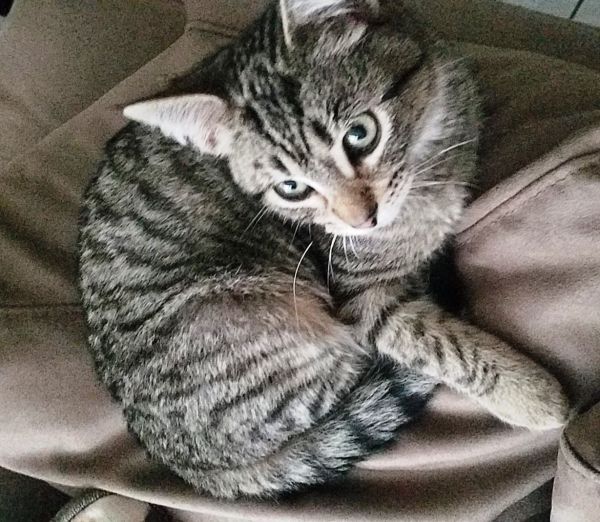 Name: Never Grumpy
Species: Cat
Location: Meoowzresq, 960 N. Tustin Ave #200, Orange, CA
Age, Size, Sex, Breed: Young, Medium, Male, Tabby Domestic Short Hair Mix
Good With: Dogs and cats
Description: "Never Grumpy MRQ#: H12-20-1 DOB: 9/11/20 SEX: Male BREED: Shorthair COLOR: Grey Tabby Never Grumpy is a very loving cat…." Learn more
---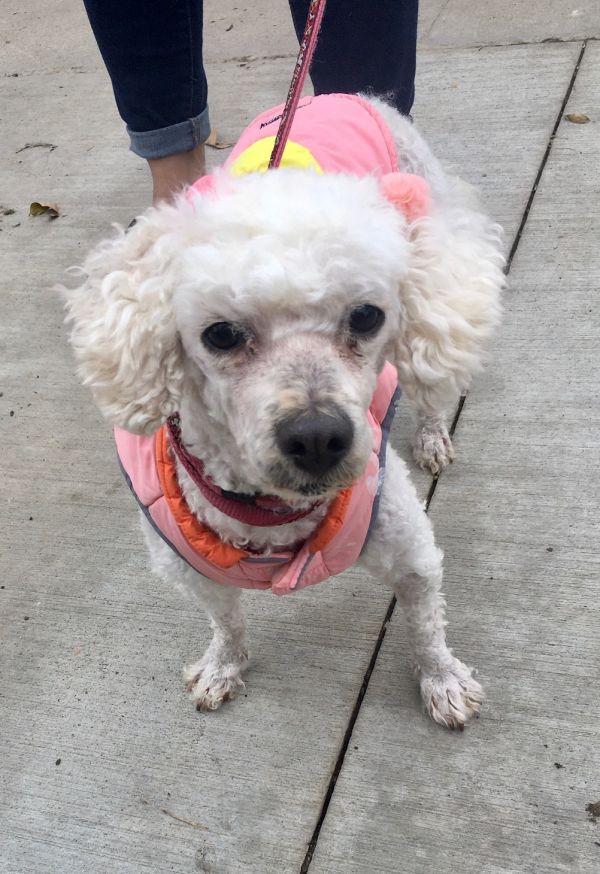 Name: Buddyush **Courtesy Post**
Species: Dog
Location: Mutts In Need, Newport Beach, CA
Age, Size, Sex, Breed: Adult, Small, Female, Poodle
Good With: Kids and dogs
Description: "**Courtesy Post** Buddyush is still new to the rescue. So far we know she is a total love with people…" Learn more
---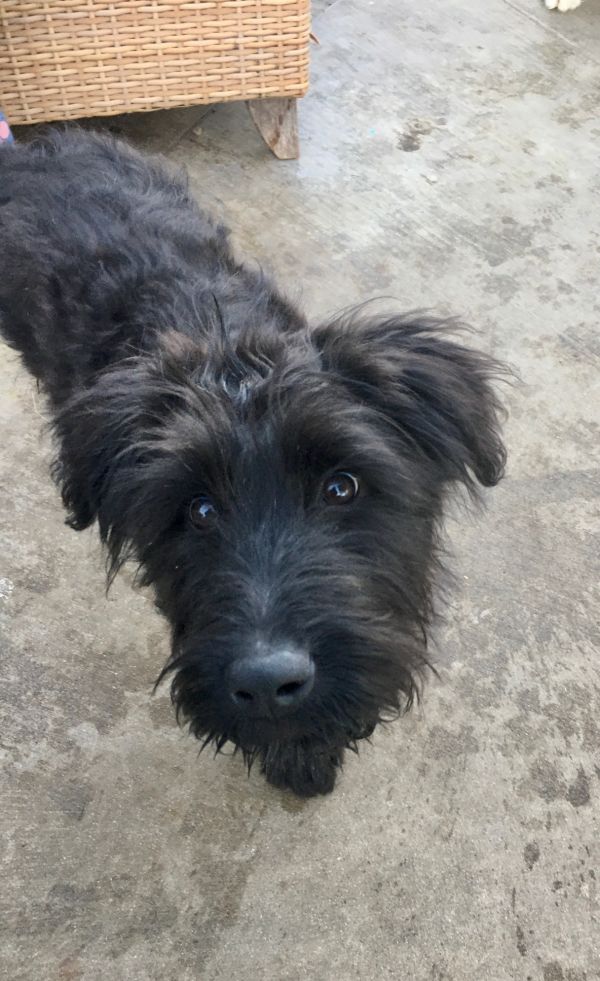 Name: Natalia **Courtesy Post**
Species: Dog
Location: Mutts In Need, Newport Beach, CA
Age, Size, Sex, Breed: Young, Small, Female, Terrier Schnauzer Mix
Good With: Kids and dogs
Description: "**Courtesy Post** Meet Natalia. This 10-month-old girl is a ton of fun. We are still getting to know her but…" Learn more
---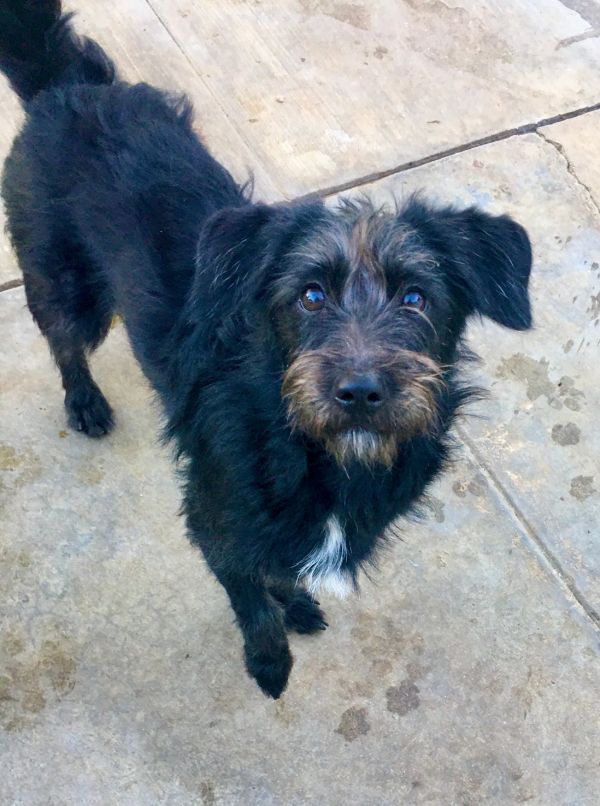 Name: Bella **Courtesy Post**
Species: Dog
Location: Mutts In Need, Newport Beach, CA
Age, Size, Sex, Breed: Young, Medium, Female, Schnauzer Terrier Mix
Good With: Kids and dogs
Description: "**Courtesy Post** Bella is an 11 month old schnauzer/terrier mix. We are still getting to know her but so far…" Learn more
---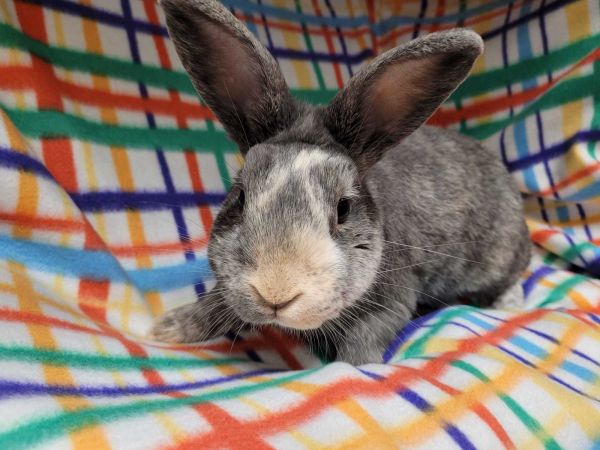 Name: Toby
Species: Rabbit
Location: Bunny Bunch Rabbit Rescue, 10534 Bechler River Ave, Fountain Valley, CA
Age, Size, Sex, Breed: Adult, Medium, Male, Bunny Rabbit
Good With: Kids, dogs and cats
Description: "Toby is a very friendly and active boy! He is waiting for his forever home at our OC location. Come…" Learn more
---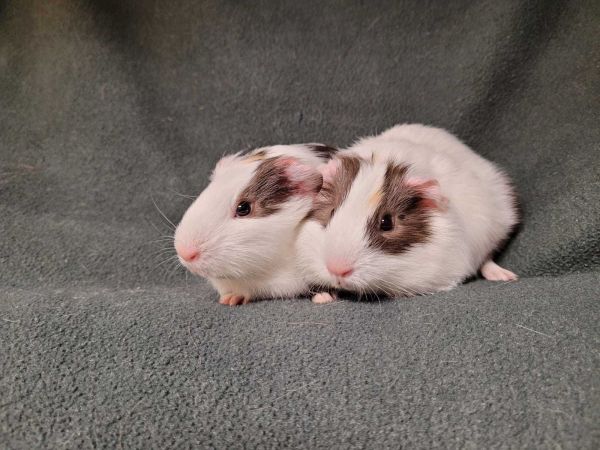 Name: Ivar & Ivan
Species: Guinea Pig
Location: Bunny Bunch Rabbit Rescue, 10534 Bechler River Ave, Fountain Valley, CA
Age, Size, Sex, Breed: Young, Small, Male, Guinea Pig
Description: "Ivar and Ivan were born on 1/1/21. Ivar is the more outgoing of the two but once Ivan sees him…" Learn more
---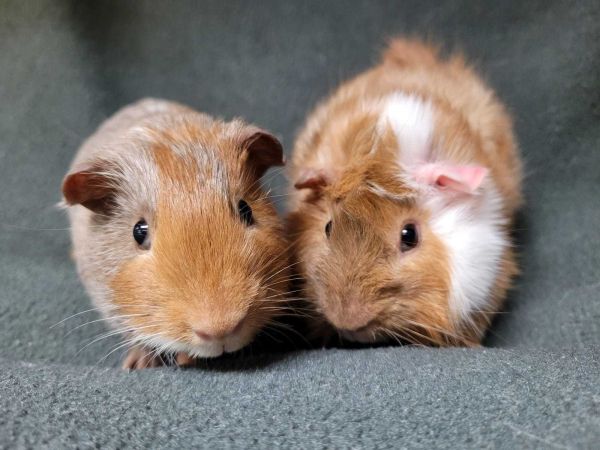 Name: Spice & Pumpkin
Species: Guinea Pig
Location: Bunny Bunch Rabbit Rescue, 10534 Bechler River Ave, Fountain Valley, CA
Age, Size, Sex, Breed: Young, Small, Male, Guinea Pig
Description: "Spice and Pumpkin were born on December 31st 2020. These two boys are shy at first but they warm up…" Learn more
---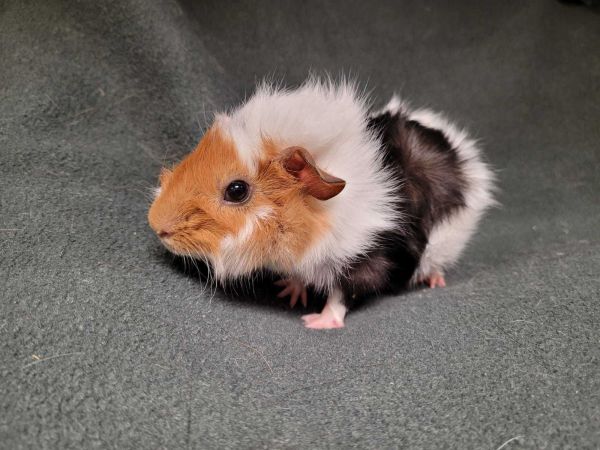 Name: Solstice
Species: Guinea Pig
Location: Bunny Bunch Rabbit Rescue, 10534 Bechler River Ave, Fountain Valley, CA
Age, Size, Sex, Breed: Young, Small, Female, Guinea Pig
Description: "Solstice was born on 12/10/20. We would love to find her another Guinea Pig friend so she is not lonely…." Learn more
---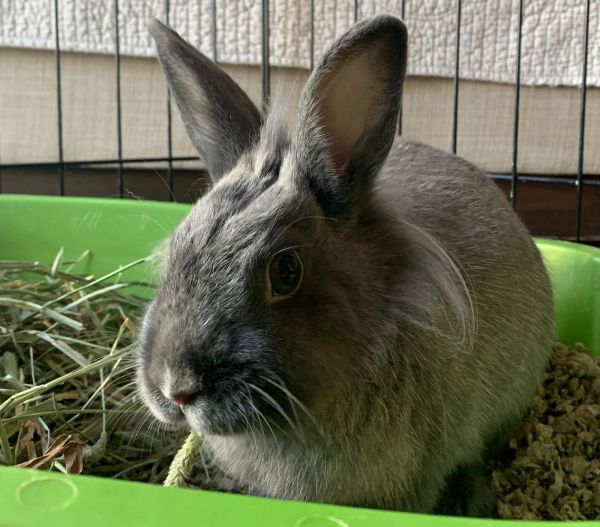 Name: Zippy
Species: Rabbit
Location: Bunny Bunch Rabbit Rescue, 10534 Bechler River Ave, Fountain Valley, CA
Age, Size, Sex, Breed: Adult, Medium, Female, Bunny Rabbit
Good With: Kids, dogs and cats
Description: "Zippy a little girl. She is energetic and loves to do zoomies and then do a full on bunny stretch…" Learn more
---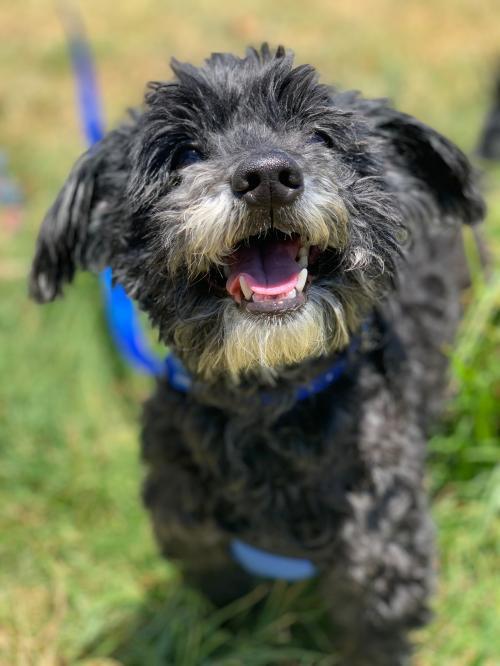 Name: Toby
Species: Dog
Location: A Home 4 Ever Rescue, P.O Box 226, Costa Mesa, CA
Age, Size, Sex, Breed: Adult, Small, Male, Schnauzer Poodle Mix
Description: "Meet Toby, a 10 year old 12 pound Snoodle. Toby is currently very frightened and nips if approached quickly. We…" Learn more
---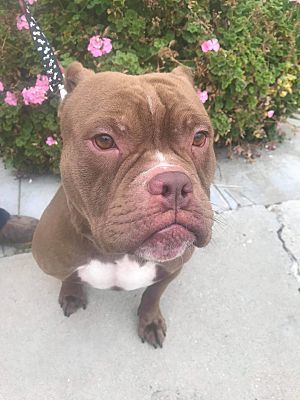 Name: Henri
Species: Dog
Location: Paw Prints In The Sand Animal Rescue Inc, 220 Newport Center Drive, Newport Beach, CA
Age, Size, Sex, Breed: Adult, Medium, Male, American Staffordshire Terrier English Bulldog Mix
Good With: Kids, dogs and cats
Description: "Hi! I'm Henry! I joined PPITS from the San Bernardino shelter. I was saved with embedded collar injuries to my…" Learn more
---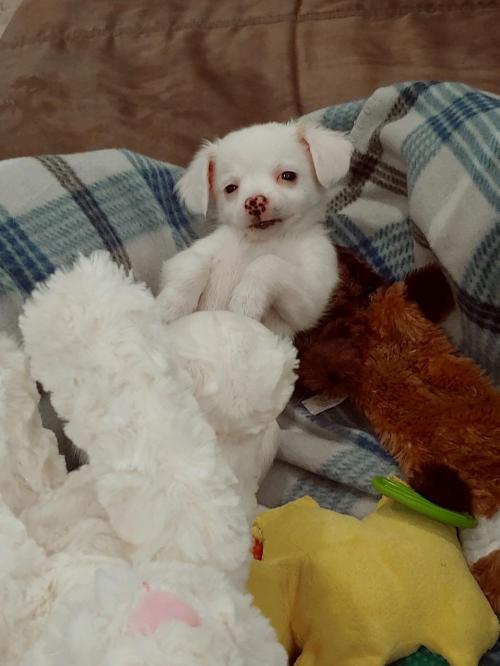 Name: Olaf
Species: Dog
Location: Fochp, 26423 Scott Road, Orange, CA
Age, Size, Sex, Breed: Baby, Small, Male, Poodle Chihuahua Mix
Good With: Dogs and cats
Description: "Please visit our website for a complete up to date list of our available pets. www.fochp.org or visit our facebook…" Learn more
---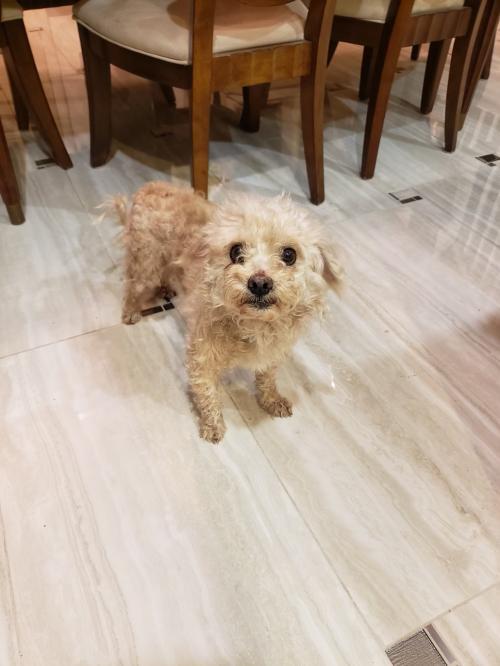 Name: Gilbert
Species: Dog
Location: Fochp, 26423 Scott Road, Orange, CA
Age, Size, Sex, Breed: Adult, Small, Male, Poodle Terrier Mix
Good With: Kids and dogs
Description: "Please visit our website for a complete up to date list of our available pets. www.fochp.org or visit our facebook…" Learn more
---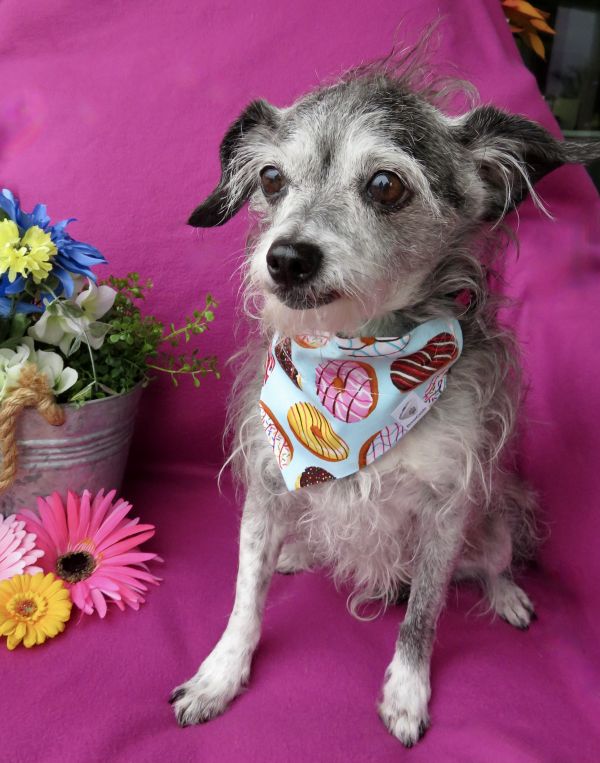 Name: Tumbleweed
Species: Dog
Location: Lovebugs Rescue, PO Box 953, Corona Del Mar, CA
Age, Size, Sex, Breed: Senior, Small, Female, Cairn Terrier Terrier Mix
Good With: Kids, dogs and cats
Description: "PLEASE COMPLETE OUR ADOPTION APPLICATION AT WWW.LOVEBUGSRESCUE.ORG IF YOU'D LIKE TO BE CONSIDERED FOR ADOPTION: We found Tumbleweed at the…" Learn more
---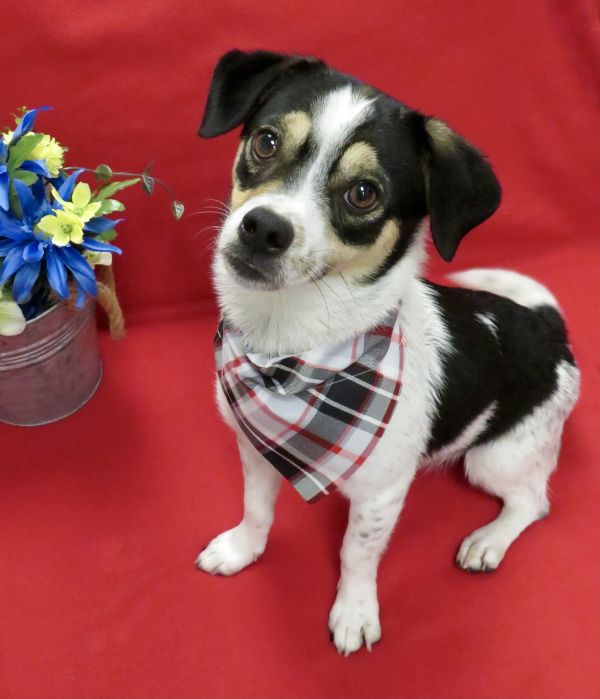 Name: Chelsea
Species: Dog
Location: Lovebugs Rescue, PO Box 953, Corona Del Mar, CA
Age, Size, Sex, Breed: Young, Small, Female, Jack Russell Terrier Toy Fox Terrier Mix
Good With: Kids and dogs
Description: "PLEASE COMPLETE OUR ADOPTION APPLICATION AT WWW.LOVEBUGSRESCUE.ORG IF YOU'D LIKE TO BE CONSIDERED FOR ADOPTION: Chelsea is a darling 2…" Learn more
---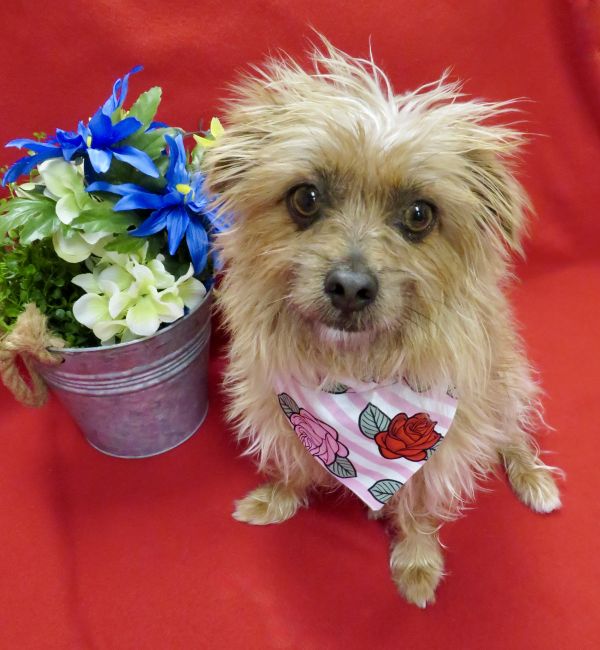 Name: Jackson
Species: Dog
Location: Lovebugs Rescue, PO Box 953, Corona Del Mar, CA
Age, Size, Sex, Breed: Young, Small, Male, Yorkshire Terrier Pomeranian Mix
Good With: Kids and dogs
Description: "PLEASE COMPLETE OUR ADOPTION APPLICATION AT WWW.LOVEBUGSRESCUE.ORG IF YOU'D LIKE TO BE CONSIDERED FOR ADOPTION: This handsome boy found himself…" Learn more
---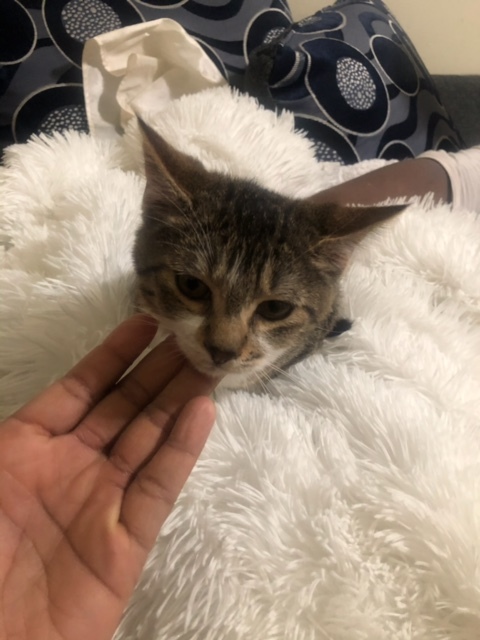 Name: Zeke
Species: Cat
Location: Second Chance Pet Adoptions, Huntington Beach, CA
Age, Size, Sex, Breed: Young, Medium, Male, Tabby
Good With: Kids, dogs and cats
Description: "Zeke is a sweet kitten who was living in a home with 15 other cats. He was born June 2020…" Learn more
---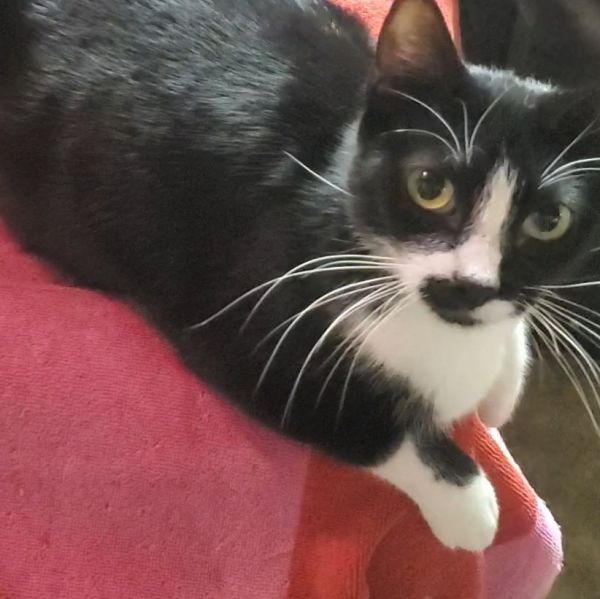 Name: Mimi
Species: Cat
Location: Second Chance Pet Adoptions, Huntington Beach, CA
Age, Size, Sex, Breed: Adult, Medium, Female, Tuxedo
Good With: Kids, dogs and cats
Description: "Mimi is a sweet kitty who came to us with her 5 kittens. Mimi is gentle and very affectionate. She…" Learn more
---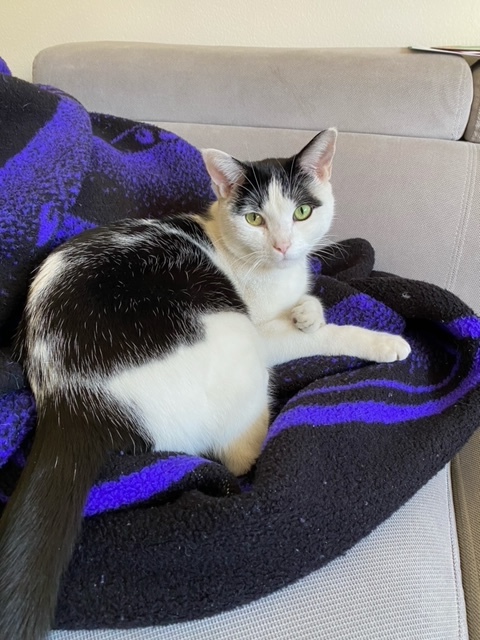 Name: Karter
Species: Cat
Location: Second Chance Pet Adoptions, Huntington Beach, CA
Age, Size, Sex, Breed: Adult, Medium, Male, Domestic Short Hair
Description: "Karter was rescued from the OC Shelter and now his owner is wanting to rehome him. Karter is 3 years…" Learn more
---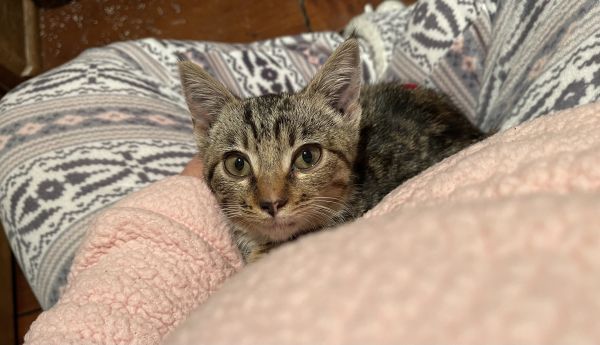 Name: Tiger Lily
Species: Cat
Location: Second Chance Pet Adoptions, Huntington Beach, CA
Age, Size, Sex, Breed: Baby, Medium, Female, Tabby Calico Mix
Good With: Kids, dogs and cats
Description: "Tiger Lily is an adorable kitten who loves to be held. She purrs and loves to play and chase toys…." Learn more
---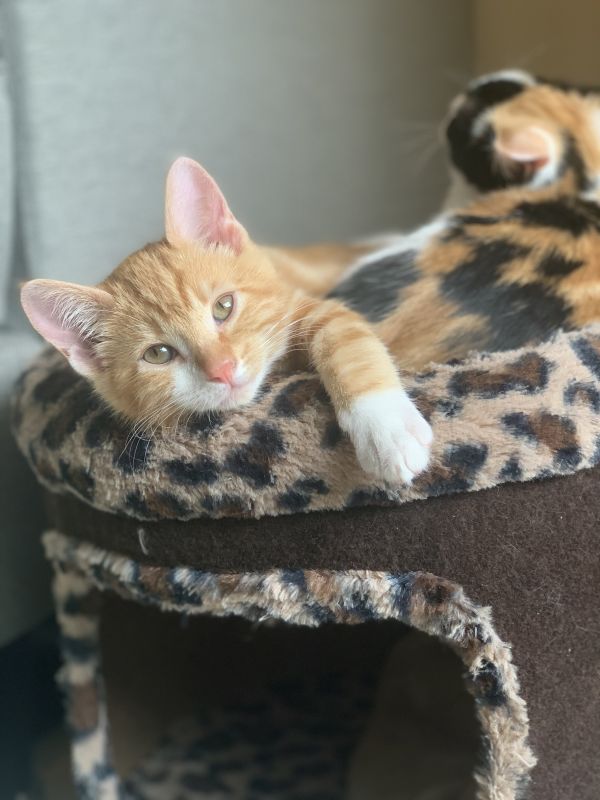 Name: Samuel
Species: Cat
Location: A Pawsitive Approach, Anaheim, CA
Age, Size, Sex, Breed: Baby, Small, Male, Tabby
Good With: Cats
Description: "Ready for his fur-ever home! Meet the sweet & lucky, Samuel.? Conversation enthusiast Samuel loves sitting on the laps of…" Learn more
---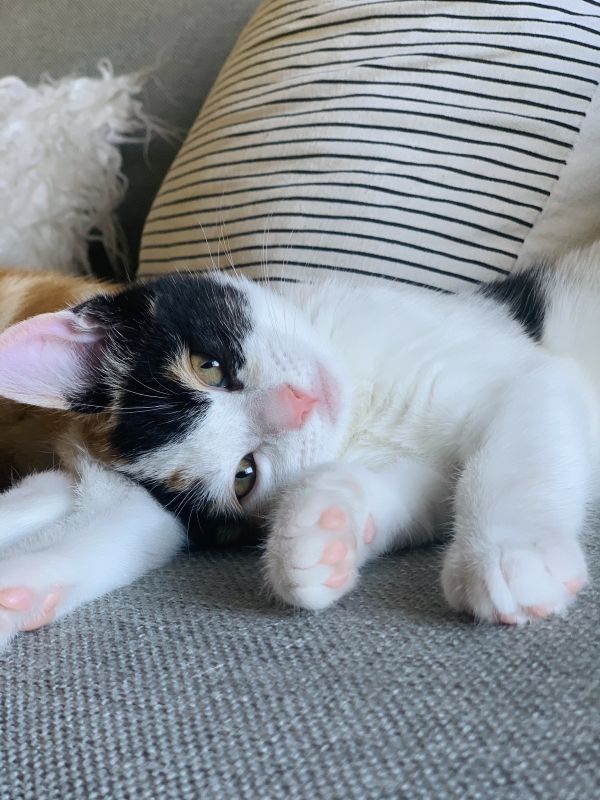 Name: Princess Fiona
Species: Cat
Location: A Pawsitive Approach, Anaheim, CA
Age, Size, Sex, Breed: Baby, Small, Female, Calico
Good With: Cats
Description: "Meet feline princess, Fiona! ?? Quiet and little Fiona enjoys playing with her favorite squish toy, wrestling with her siblings…" Learn more
---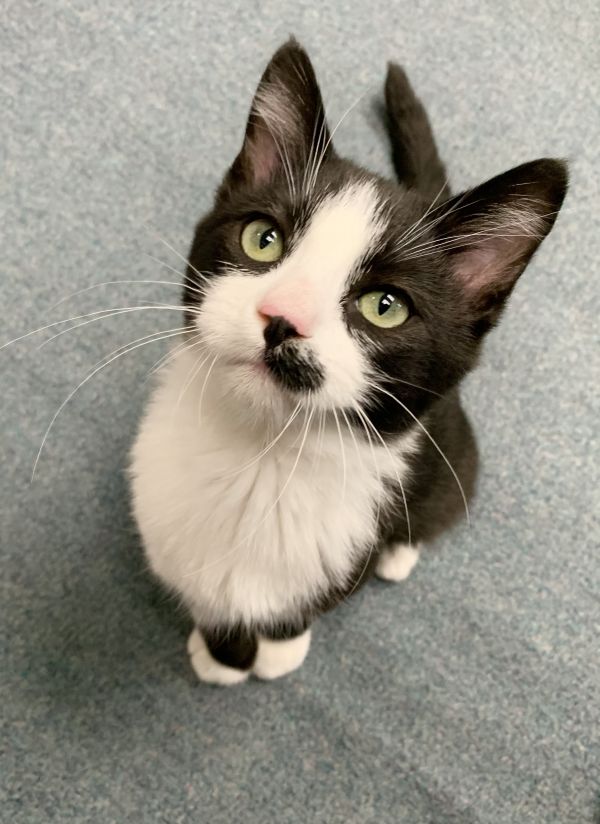 Name: Joey
Species: Cat
Location: National Cat Protection Society, Newport Beach, CA
Age, Size, Sex, Breed: Baby, Small, Male, Domestic Short Hair
Good With: Kids and cats
Description: "Hi I am Joey! I love to play with my feather toy, and I will even talk for it too…." Learn more
---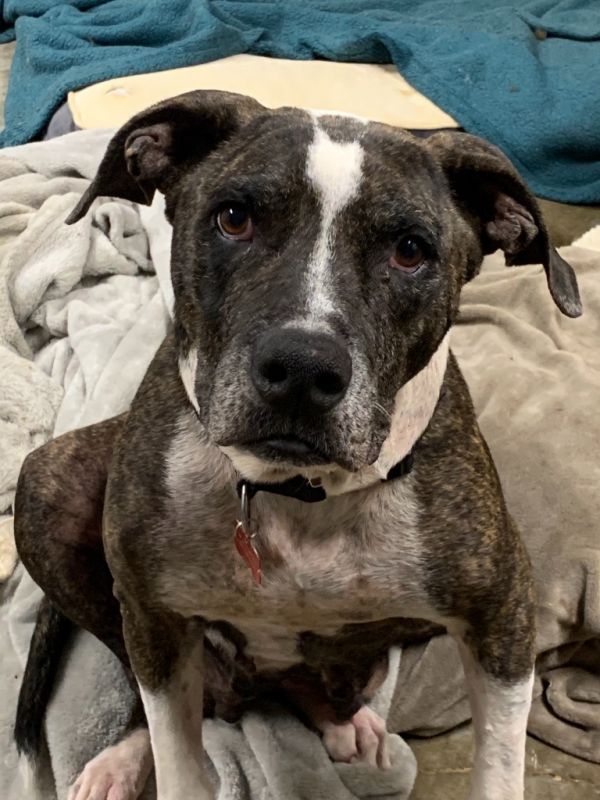 Name: Pixie
Species: Dog
Location: The Little Red Dog, Lake Forest, CA
Age, Size, Sex, Breed: Adult, Medium, Female, American Staffordshire Terrier
---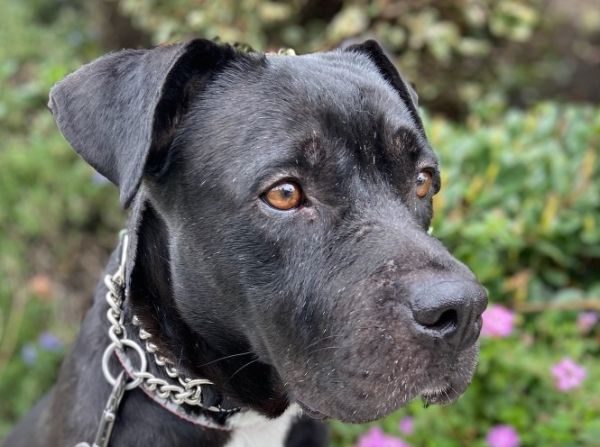 Name: Versace
Species: Dog
Location: The Little Red Dog, Lake Forest, CA
Age, Size, Sex, Breed: Adult, Medium, Female, Black Labrador Retriever American Staffordshire Terrier Mix
---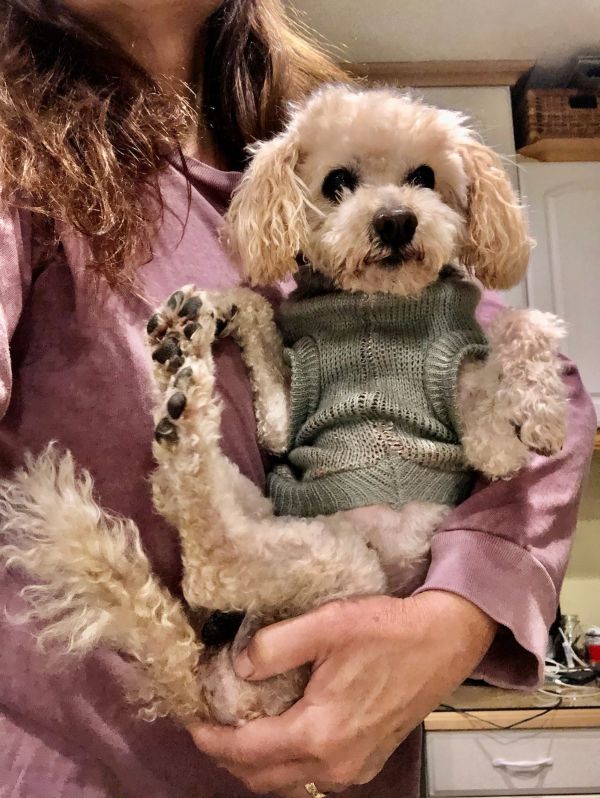 Name: Jax
Species: Dog
Location: Muttly Crew, Lake Forest, CA
Age, Size, Sex, Breed: Adult, Small, Male, Poodle Maltipoo Mix
Good With: Dogs
Description: "Jax came to us in terrible shape all matted and his teeth were a mess. He had a teeth cleaning/some…" Learn more
---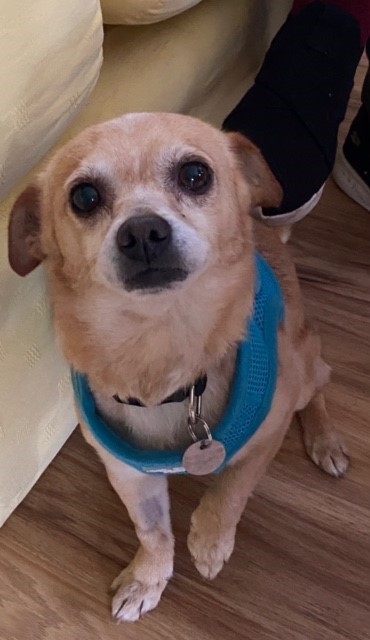 Name: Joey
Species: Dog
Location: Muttly Crew, Lake Forest, CA
Age, Size, Sex, Breed: Young, Small, Male, Chihuahua Terrier Mix
Good With: Dogs
Description: "This little guy is just precious. He is bit shy at first but does great with everyone he meets, he…" Learn more
---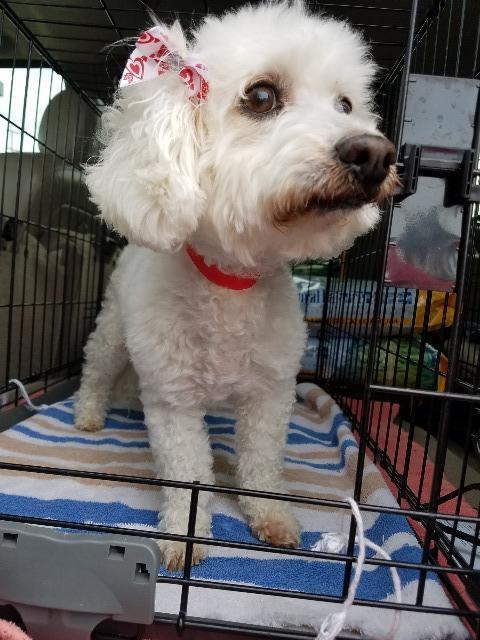 Name: Suzie Q SPECIAL NEEDS
Species: Dog
Location: The Little Red Dog, Lake Forest, CA
Age, Size, Sex, Breed: Senior, Small, Female, Poodle Maltese Mix
Description: "Suzie Q is a 13 year old Maltipoo that weighs 11 pounds. Suzie Q is perfect for anyone looking for…" Learn more
---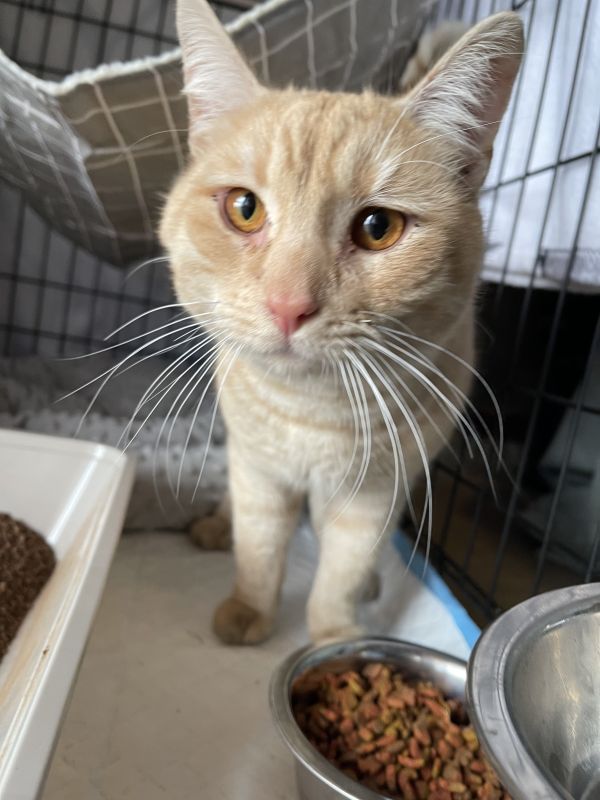 Name: Baxter
Species: Cat
Location: Alfies Kitty Rescue, Westminster, CA
Age, Size, Sex, Breed: Young, Medium, Male, Domestic Short Hair
Good With: Kids and cats
Description: "Baxter is a one year old sweet boy who was rescued from the Long Beach Freeway. He was clearly once…" Learn more
---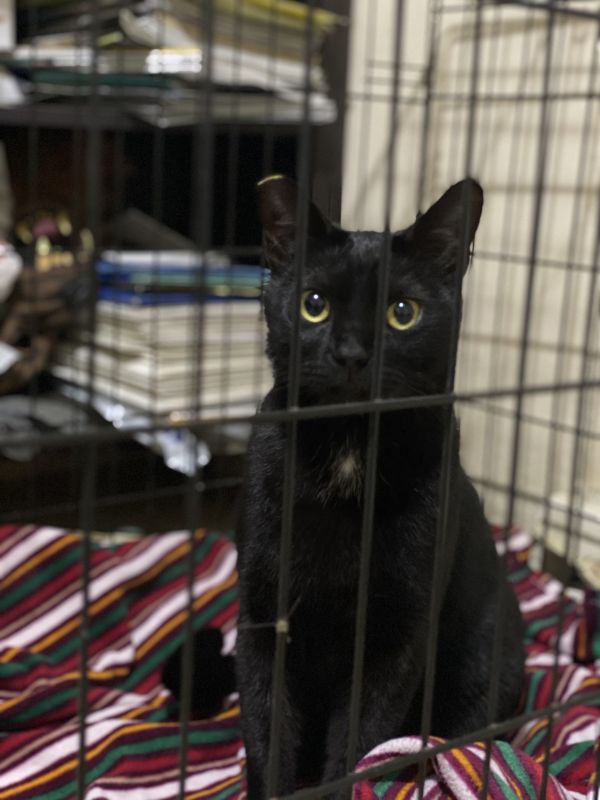 Name: Prince
Species: Cat
Location: Alfies Kitty Rescue, Westminster, CA
Age, Size, Sex, Breed: Baby, Small, Male, American Shorthair
Good With: Kids, dogs and cats
Description: "Prince is one of the most special black kitties we have ever rescued, He is around a year old and…" Learn more
---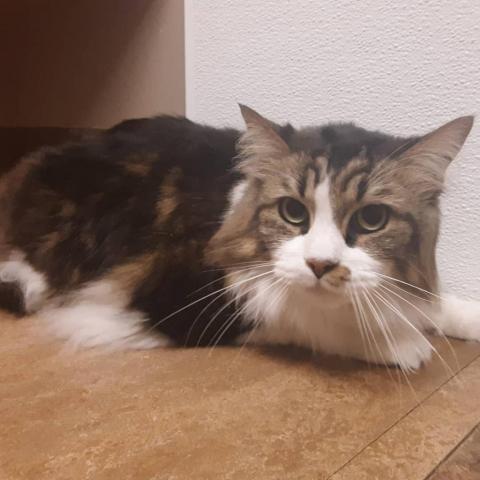 Name: Grizzly
Species: Cat
Location: Wags Westminster Adoption Group And Services, Westminster, CA
Age, Size, Sex, Breed: Senior, Extra Large, Male, Maine Coon
---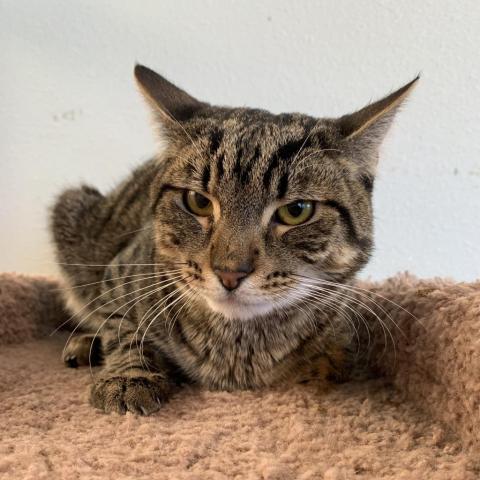 Name: Twinkle
Species: Cat
Location: Wags Westminster Adoption Group And Services, Westminster, CA
Age, Size, Sex, Breed: Young, Medium, Male, Domestic Short Hair
---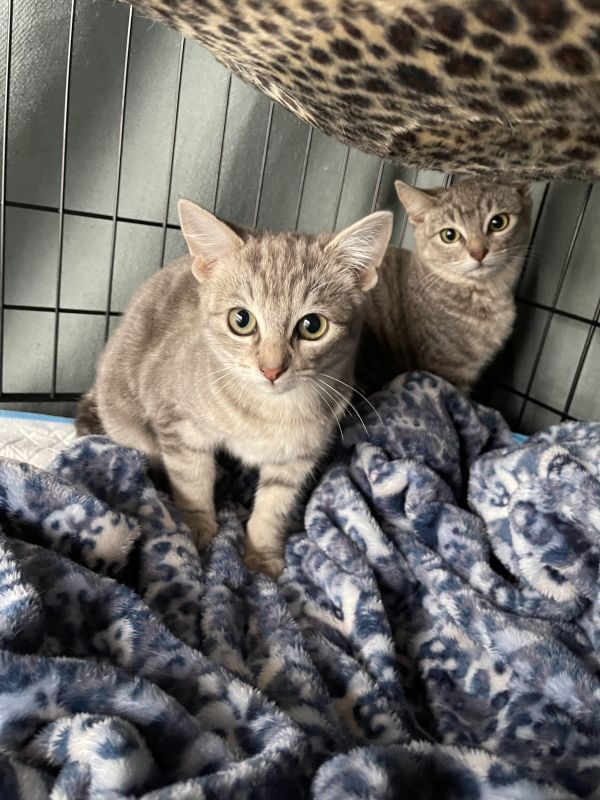 Name: Cyrus and Cybil
Species: Cat
Location: Alfies Kitty Rescue, Westminster, CA
Age, Size, Sex, Breed: Baby, Small, Male, American Shorthair
Good With: Kids and cats
Description: "Meet this hilarious bonded brother and sister! Cyrus and Cybil are 4 month old, very funny kittens who have SO…" Learn more
---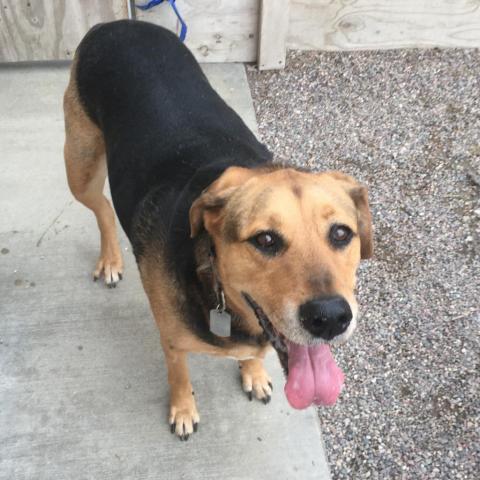 Name: Lucy
Species: Dog
Location: Wags Westminster Adoption Group And Services, Westminster, CA
Age, Size, Sex, Breed: Senior, Small, Female, German Shepherd Dog
---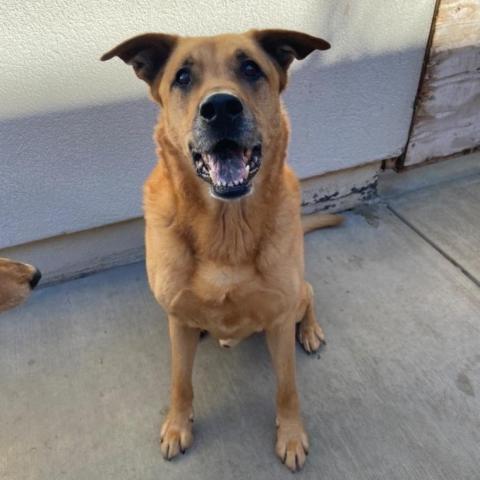 Name: Ricky
Species: Dog
Location: Wags Westminster Adoption Group And Services, Westminster, CA
Age, Size, Sex, Breed: Senior, Small, Male, German Shepherd Dog
Description: "Has to move out of state" Learn more
---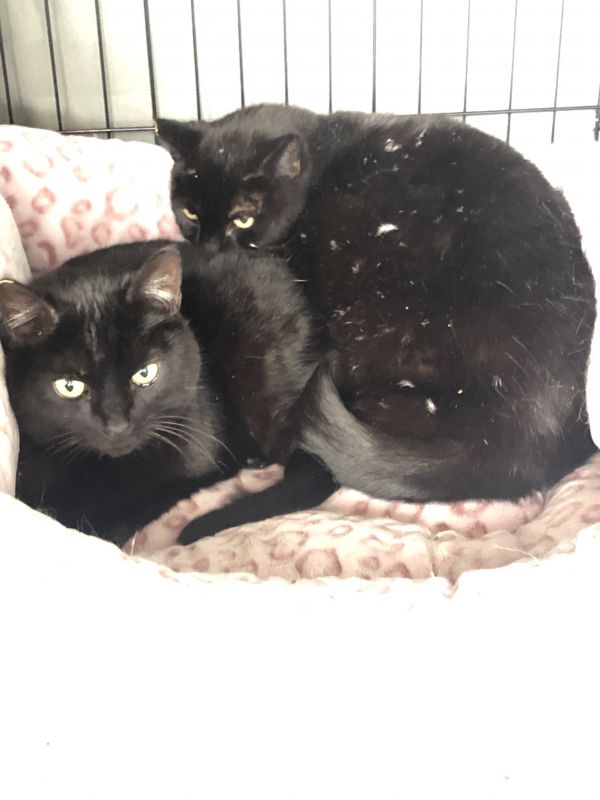 Name: Rose and Lavender
Species: Cat
Location: Alfies Kitty Rescue, Westminster, CA
Age, Size, Sex, Breed: Young, Medium, Female, American Shorthair
Good With: Kids and cats
Description: "Meet Rose and Lavender. These two bonded sisters were rescued from the Long Beach freeway after being dumped by their…" Learn more
---